About us


Driven by a singular vision, PowerDev's goal is simple:

Lowering the entry, level and securing the future of renewable and CleanTech projects, both for developers and investors.

PowerDev approaches the persistent challenges of the energy production field with an evolutionary approach. The company culture revolves around adapting firmly and quickly to the changing conditions and needs of the energy markets. Simply put, PowerDev grows organic bonds with its current and potential users.

The senior management team and the founders of PowerDev have extensive experience in renewable project development, battery energy storage activities, and SaaS solutions. The technical team includes energy experts, software architects, data scientists, senior designers, and software developers.

Initially, the co-founders of PowerDev identified the need for structured data and advanced tools to collect fragmented big data in North American renewable energy markets. They encountered difficulties in the process and eventually realized that no existing solution met their quality standards.

PowerDev's journey began with the collection of big data and continued with the integration of battery energy storage and green hydrogen modeling, siting, and prediction, creating a fully integrated value chain. However, we are not content to rest on our laurels and aim to continue pushing the boundaries of the industry. If you are an interested party who wants to stay updated on our progress, please join our mailing list.

World needs a future. And we are optimists.
Focusing on renewable and CleanTech projects is not just a financial or technical choice for us. We at PowerDev know that working on renewables and energy efficiency-related tools is the most crucial mean for a better Planet Earth at this point of history. Well, it's our home, we will either live with it or… PowerDev has the capability to simulate models for all types of energy projects. Fossil fuels included. Yet, our emphasis is a very conscious one because of the reasons above: We need cleaner air to breathe and renewables are far better than most other sources. And in the light of simple reasoning, we will continue to support that.

PowerDev's extensive toolset of ML-based precision codework predicts 'that future' not just for the experts in the field. Our Machine tells us a better story…

For all mankind.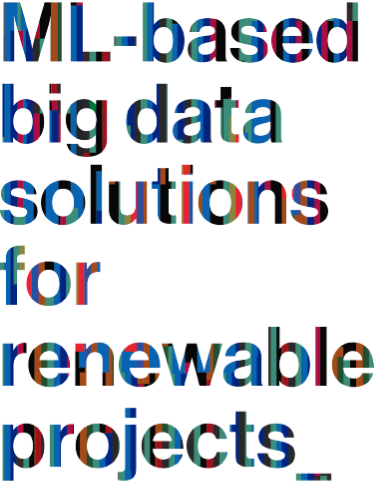 Offices
Delaware
16192 Coastal HWY, Lewes,
DE / United States
Ontario
2 Bloor Street West.
Toronto, ON M4W 3E2,
Canada
Istanbul
Caddebostan Mah
Prof Mustafa Resit Belgesay Sk
2/5 Kadikoy 34728
Istanbul/Turkiye
Programs & Affiliations
Participated incubators, accelerators and mentorships

Microsoft
GrowthX
Accelerator

Creative
Destruction
Lab

Garanti
Partners
Join PowerDev
Start or enrich your career in the exponentially growing Cleantech market with us.
Career Opportunities
More...
Start using PowerDev to experience its extraordinary capabilities and unmatched scope.