PowerDev
A much needed tool set for
your renewable projects
A modular all-in-one SaaS platform for every single type of renewable energy
project awaits you
What you can do with PowerDev?
Here are some of the capabilities of PowerDev which you can utilize:
Renewable
Asset
Developers &
Managers
Siting
Where to develop the projects feasibly
Permitting
Analyze infrastructure and operation compliances
Interconnection
Capacity
Understanding grid links for power exchange and reliability
Battery Energy
Storage
Developers
Optimization
How to optimize the battery investment
Siting
Where to invest battery projects feasibly
Dispatch
Modeling
How to dispatch the stored energy
Commercial
Analysts
Modeling
How to run complex models on big data
Decision
Making
How to harness fragmented big energy data for decision making
Power Traders
Accessing
How to access market data in real time from various sources
Monitoring
How to monitor and manage risks
Energy
Consultants
Support
How to help clients with their renewable asset decisions
Financial
Institutions
Validation
How to validate the techno-economics of renewable projects for funding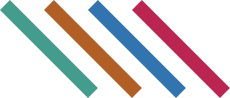 Core features
Actionable
insights on
harnessed big
energy data
PowerDev simplifies the process of analyzing big energy market data by providing actionable insights without the need for expertise in SQL or BI tools. It integrates with all ISO/RTOs in North America, and unifies Real-Time and Day-Ahead Ancillary Services and LMP (MCC, MCL, MCE) by zones, hubs, nodes, and buses. With PowerDev, users can quickly generate reports and perform smart analyses that previously would have taken days to prepare, with the assurance of accurate and high-quality data.
Strong
presentation on
multi-layered
GIS maps
PowerDev offers comprehensive map functionality, eliminating the need for users to rely on additional GIS tools for decision-making. Users can easily visualize and analyze multiple data layers on maps.
Flexible
Optimization
Modeling &
Simulations
PowerDev's flexible modeling infrastructure allows clients to adapt to changing industrial, technological, and political dynamics. The infrastructure is built on multiple layers, including an isolated Model Editor. This allows PowerDev to quickly create new models without significant changes to its codebase, enabling it to respond swiftly to evolving needs.
Scale-out
Infrastructure
for concurrent
computations
PowerDev SaaS utilizes a scale-out architecture, also known as horizontal scaling, which allows for the optimized addition or replacement of hardware, virtual machines, or containers to existing infrastructure. This method provides several benefits such as breaking free from capacity and performance constraints of older equipment, providing access to new and improved storage, RAM, CPU, and other features, and facilitating system management, redundancy, and uptime. Additionally, PowerDev's scale-out methodology offers on-demand flexibility, enabling complex calculations on billions of rows of data to be run simultaneously and in parallel as needed by the user.
Hassle-free
integration
with 3rd parties
PowerDev offers seamless integration with third-party applications, allowing for streamlined workflow and enhanced productivity. Effortlessly connect with your favorite tools and platforms, eliminating the need for manual data transfer and minimizing the risk of errors.
Data import-
export & APIs
PowerDev offers the flexibility to import and export data with ease. Import data from various sources including Excel, CSV and more, or export data to your preferred format. This feature allows for seamless data transfer and eliminates the need for manual data entry, saving you time and effort.
4 modules of PowerDev
PowerDev's highly integrated precision toolset makes renewable
energy investments reliable and predictable
Module I

Renewable Project
Siting


With the help of the analyses provided by PowerDev, renewable energy project siting is easier than ever for energy market professionals.
Module II, III

Battery Energy
Storage
Dispatch
Modeling &
Siting

PowerDev proposes time-series and scale-out dispatch optimization for front-of-the-meter, behind-the-meter, and stand-alone battery applications.
Module IV

Hydrogen
Electrolyzer
Modeling &
Optimization

PowerDev Hydrogen Electrolyzer Modeling and Siting proposes comprehensive green hydrogen production potential for the Northern America region.
More...
Start using PowerDev to experience its extraordinary capabilities and unmatched scope.